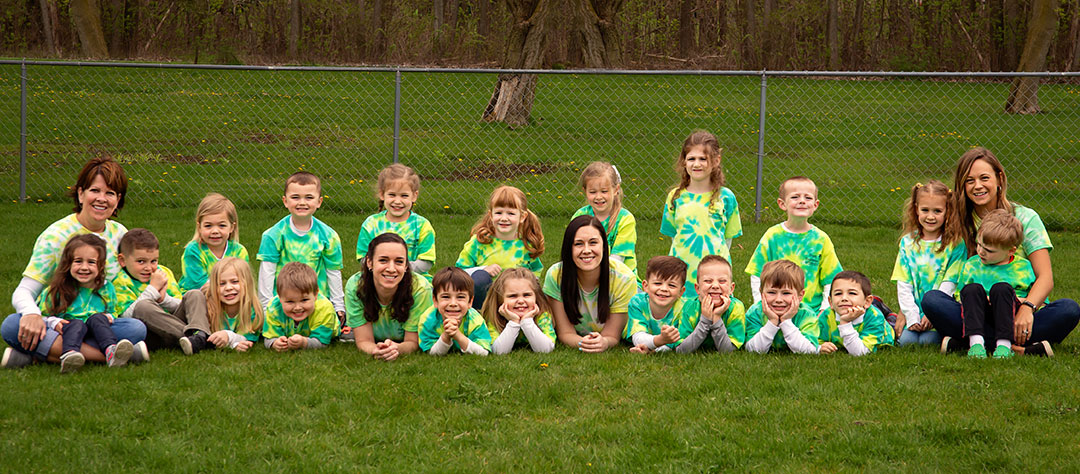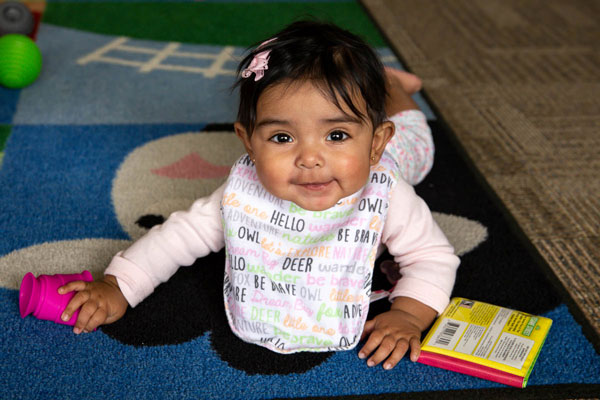 Infant Class
We understand the importance of each child's first year of life and offer activities and experiences to keep pace with your child's rapidly developing abilities. We recognize the significance of positive, supportive interactions between our teachers and your child, and we strive to provide a nurturing environment in which your child can flourish. We stress thorough communication with the family- even though you are not here, you can feel confident that your child is being raised the way you want. In this classroom, we meet each infants needs "on demand"- each infant receives individualized care, and we provide a daily written report detailing your child's eating, sleeping, diapering, temperament, and achievements. Our children's health, happiness, and well-being is our first priority.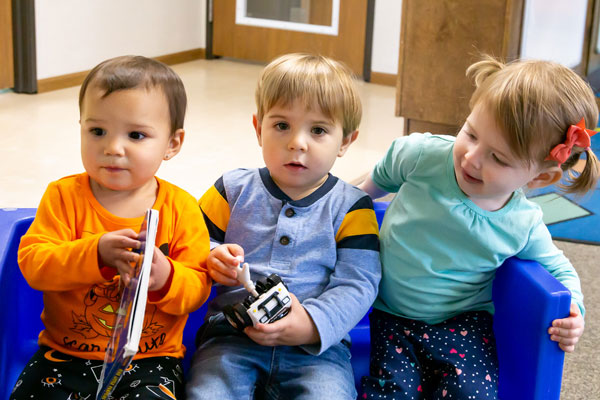 Toddler Class
A toddler's life is marked by rapid growth in language, motor, self-sufficiency, and social skills; therefore, we offer a balance of learning, playtime, and nurturing. We introduce a structured atmosphere, in which the children are guided to either engage in our specific learning activities or are allowed the freedom to make their own choices. Emphasis is placed on exploring and playing together as our toddlers begin their understanding of socially appropriate behavior. Our daily lesson plans are designed to maximize each child's educational, social-emotional, and physical growth. We provide a detailed daily written report summarizing your child's eating, sleeping, diapering, temperament, and achievements, as well as the learning activities he or she experienced that day. Although this classroom is modeled around a group atmosphere, we recognize that each child is a budding individual, and we pledge to meet each child's specific needs.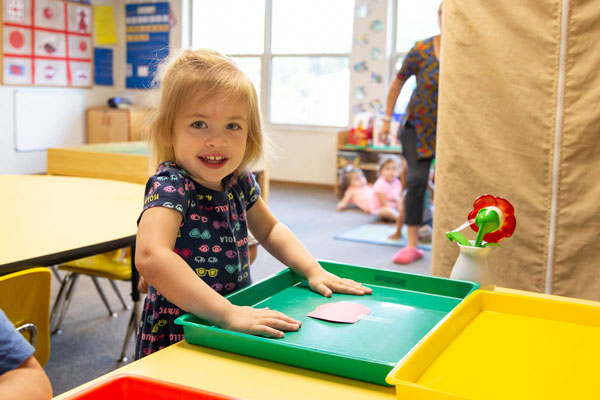 Preschool Prep Class
This class is planned to help your child develop the cognitive, social-emotional, self-help, and physical development skills necessary for future success. Our program is designed to keep small hands exploring and young minds engaged during a wide variety of activities. Each day, children are offered opportunities to develop language and literacy, strengthen their fine and large motor skills, and enhance their creativity, all while learning to function in a structured atmosphere while being encouraged to maintain individuality. A detailed written report will be shared with you daily, summarizing your child's eating, sleeping, diapering/potty-training, temperament, and achievements, as well as the learning activities he or she experienced that day. As our teachers guide with optimism and enthusiasm, your children develop self-confidence and a love of learning that will last a lifetime.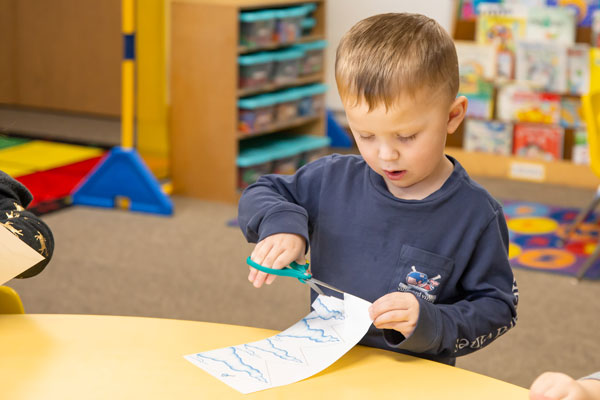 Preschool Class
We provide a curriculum full of opportunities to learn in a structured atmosphere while having fun! Detailed lesson plans are followed each day to ensure that all children have the opportunity to participate in activities that develop language and literacy skills, utilize and improve motor skills, express creativity, and build the groundwork for developing mathematical and scientific reasoning, all while continuing to explore and develop their own personalities. Children build their knowledge of community and independence while working in groups and by themselves, all under the direction of our caring teachers.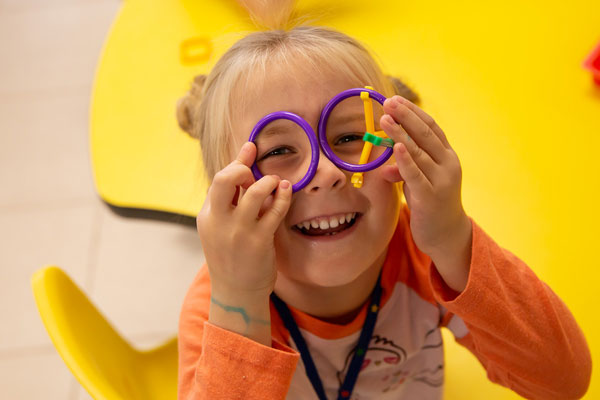 Prekindergarten Class
As children prepare to go off to the big, exciting world of formal schooling, we aim to ease the transition by laying the foundation they need to succeed. This program is designed to booster your child's academic success by strengthening his or her confidence while enhancing cognitive, physical, and social-emotional growth. Educational activities are planned each day to further your child's language and literacy base, build creativity through art and music, expand fine and large motor skills, and develop mathematic and scientific reasoning and critical thinking skills. Children learn and improve upon their abilities to work well within a group and to be independent thinkers. Our educated and enthusiastic teachers are eager to prepare and excite your child for the next challenge – Kindergarten!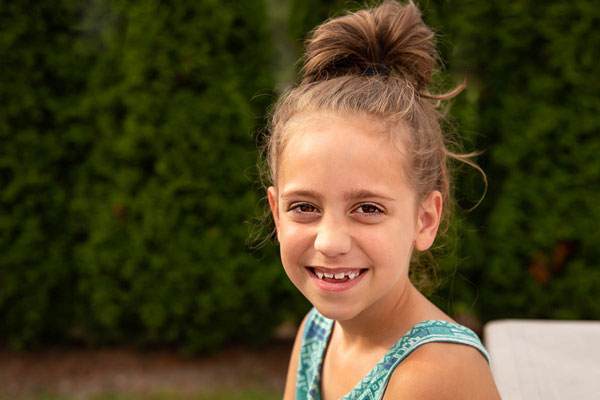 School Age Class
Our program is designed to support busy families; we are here to help with getting your child to and from school (Thomas Edison Elementary), providing back-up or emergency care for school holidays and closings, and offering fun activities with experienced adult supervision all summer long. Whether your child needs to relax with friends or expend the energy built-up during the school day, our objective is to meet the needs of our elementary-age students. Our teachers are available for assistance on homework, listening to the events of school-day experiences, providing the opportunity to enjoy activities that are relevant to school-age interest, and so much more!