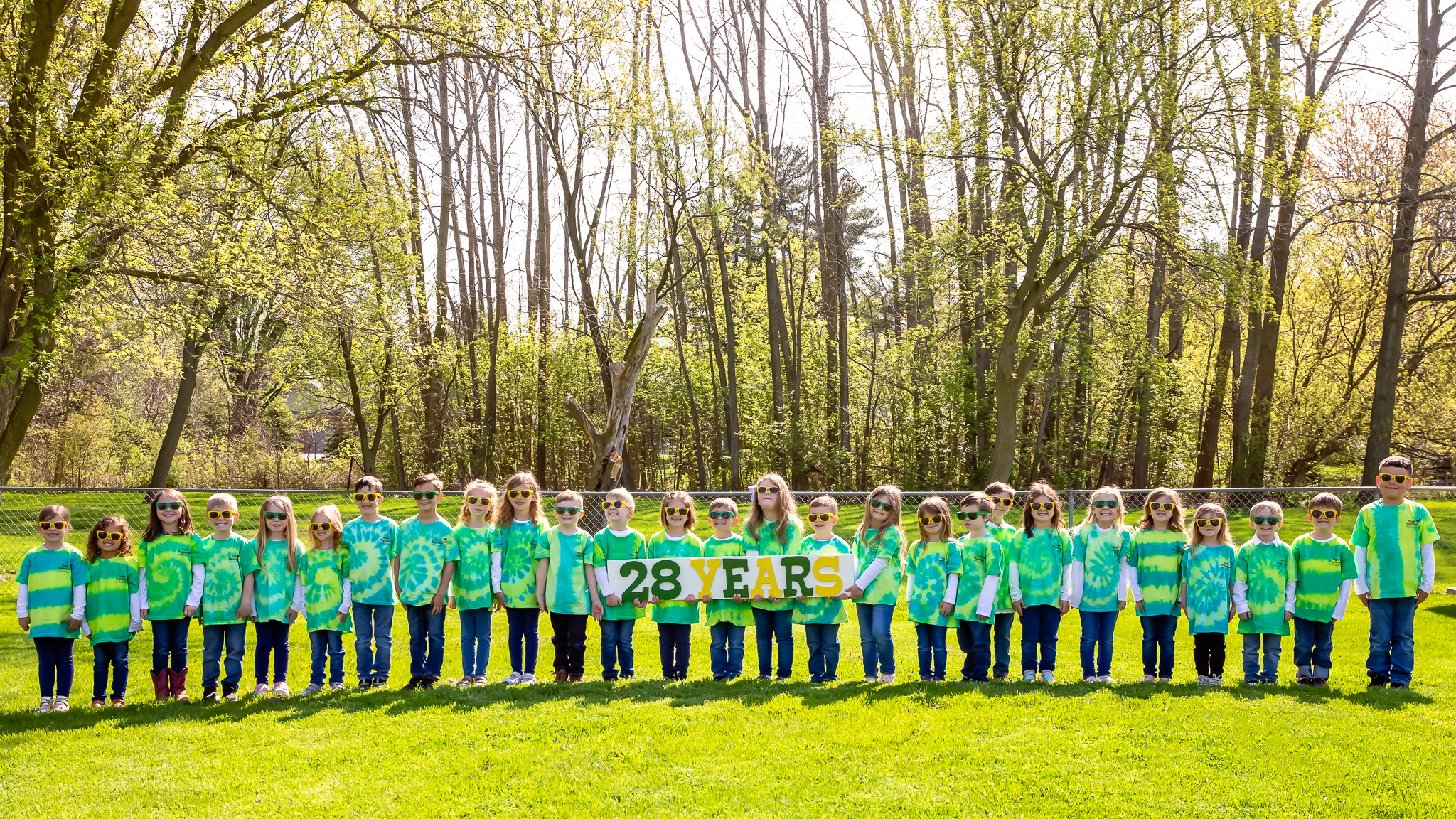 Welcome to Bright Beginnings Child Care!
It's more than a childcare center – it is the place where a love for learning begins!
Every aspect of Bright Beginnings Child Care, Inc. is designed to give your child a strong foundation to build on – for success in school and life.
Our spacious facility was designed with children and their safety in mind. Our staff-monitored entrance gives way to a floor plan that is free-flowing with many windows bringing in plenty of natural light. Every classroom is equipped with its own bathroom and multiple sinks, all sized perfectly for children.
Each classroom has its own outdoor/emergency exit, leading to one of our multiple fenced-in playgrounds. Furthermore, each classroom has its own storage space for your child's personal belongings, so he or she won't be tempted to leave the classroom until you come to sign him or her out.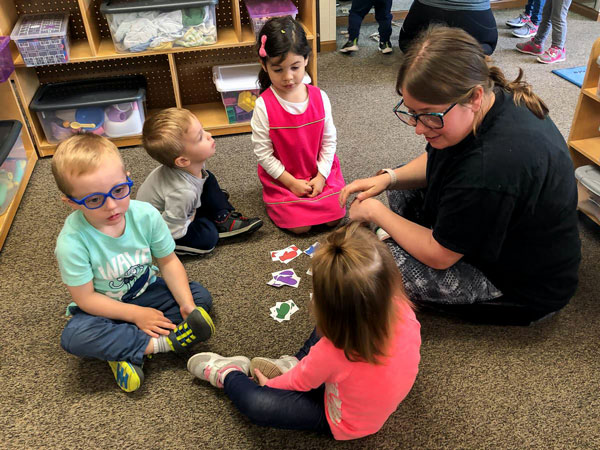 Our teachers are qualified and experienced in working with children from 6 weeks to 12 years old. We are committed to continuing our own educations to stay current on the most recent developments in Early Childhood Education, thereby ensuring your children receive the best care and education possible. Our staff turnover is low as is our teacher-to-child ratio, enabling our students to build a bond with their teachers that will last throughout their time at Bright Beginnings.
We understand that every child is unique in growth and development, so we offer a variety of opportunities for children to explore the world around them at their own pace. Each day, our classrooms provide age-appropriate experiences designed to foster social-emotional and physical development, enhance language and literacy, explore math and science, and promote creativity.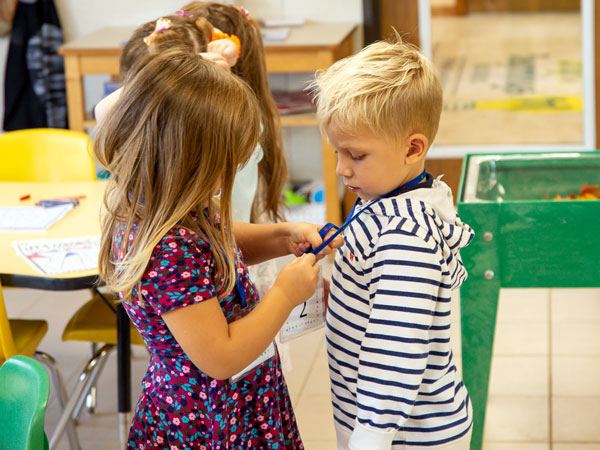 We have loved our time with Bright Beginnings.  Our daughter is in the Preschool Prep classroom right now and absolutely loves Miss. Sarah.  She talks about her all the time at home and can't wait to go to school to see her.  We have sent our children to Bright Beginnings since they were 3 months old, and could not be happier with the care they receive!

Our two daughters have been part of the Bright Beginnings family for more than a year already. When we drop them off, we know they are safe, loved and have fun! The positive learning environment they create allows our girls to thrive. You can tell each teacher has a vested interest in your child and are happy to tell us how each day has gone. We appreciate the balance of structure and free time built into the schedule to know they are in an optimal environment for their ages. Thank you, Bright Beginnings, for taking such good care of our girls!

Jill and her staff at Bright Beginnings have truly built a safe haven where kids of all ages are able to grow and learn in capacities above anything you will find elsewhere. There is a saying among schools with incoming Kindergarteners that "you can immediately spot a Bright Beginnings child" because the of stellar educational foundation they receive from Bright Beginnings. We've simply adored being part of the Bright Beginnings family and look forward to many more years!

"My children have been blessed immensely by the staff at Bright Beginnings. Their personal growth has been so thrilling to watch. I find myself recommending Bright Beginnings weekly!"